01
ABOUT WATABE WEDDING
Providing excellent quality service on all areas via Watabe Group's Network
We have expanded our wedding attire and photographic business domestically and overseas with the corporate management philosophy of "Our objective is to contribute in the realization of wonderful cultural lifestyle and affl uent society through sincere service and resourceful propositions".
Each operation functions as profi t producing departments and is directly refl ective of wedding ceremony sales growth. We will answer to various demands regarding Bridal service through combining our group's strengths and provide customers "the best day in their lifetime".
Realize Satisfaction and Impressive Moments Through Our Global Network
Through the broad global network of 71 facilities in Japan and 23 overseas (as of February 1, 2023), our group prepares the bridal service support system to bring customers' full satisfaction. As a comprehensive bridal company, we take advantage of our global network and develop various bridal services from a variety of directions, such as from overseas & domestic weddings to honeymoons. We continue to take leaps from Watabe Wedding in Japan to Watabe Wedding around the world using our global viewpoint and mobility, always thinking about how we can off er the highest satisfaction and impressive moments to customers world wide.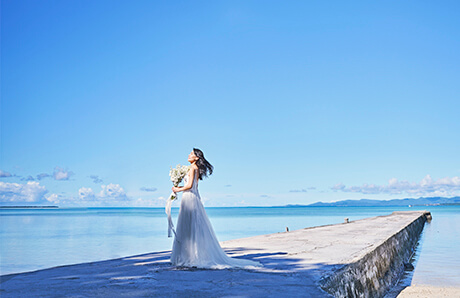 Enhancement of Human Resources
Th e source of our strength is in the hospitality shown to our customers by each Watabe corporate member. We provide products and services designed to accommodate the needs of a wide range of customers, and above all, warm hospitality that cannot be given by a mere guidance book. It is something that must be tailored directly to respective customers. We create a workplace where corporate members can improve their interpersonal skills by focusing on the enhancement of human resources.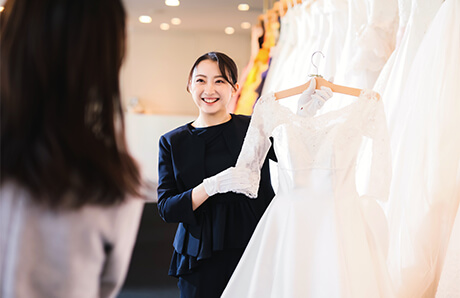 02
OUR BUSINESS
Most Resort Wedding arranged in the industry. As the top runner of the industry, we are constantly introducing new value to our customers.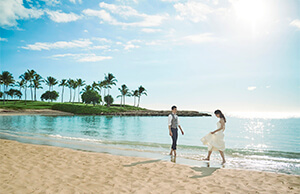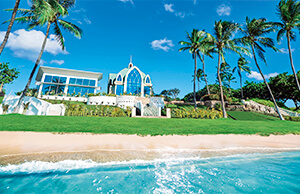 Overseas Wedding
Since the opening of our Hawaii Branch in 1973, we have worked to improve customer satisfaction with utmost hospitality in mind and introduced wedding locations unlike any in Japan and kept service to Japanese standards. In the recent years, we have proposed plans produced with emphasis on family ties such as wedding plan where the couple will be able to express their gratitude to their parents during the ceremony, or a vow renewal plan where the married couple revisits the paths they have walked together and renews their love for each other. As the Resort Wedding industry leader whom had been a part of many happy scenes, we will continue to produce Resort Wedding to satisfy ever-changing needs of our customers.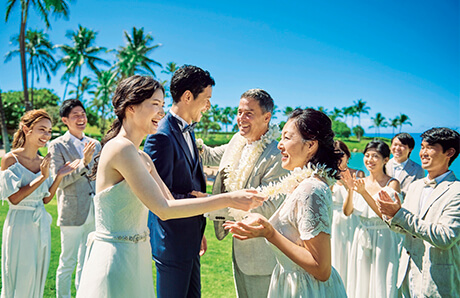 Domestic Resort Wedding
In response to the diversity of customer needs, the Watabe Wedding Group made inroads in Okinawa in 2003. Okinawa is now one of our most popular destinations for customers, who wish to celebrate an at-home style wedding in a resort area. It has numerous tourist attractions with and a sense of ease and comfort. Weddings in Kyoto and Hokkaido are attractive for their seasonal views and events. Th ese locations are also popular as they have various areas for family sightseeing after the ceremonies.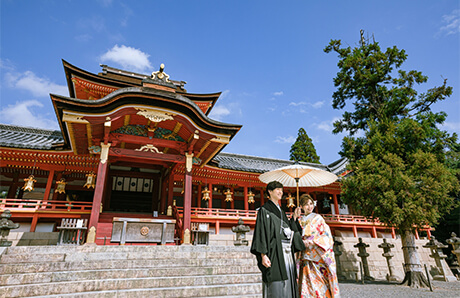 Anticipating the needs and trends of personalization or diversifi cation of Domestic Weddings. Group expansion and reorganization in attempt to substantiate local oriented services.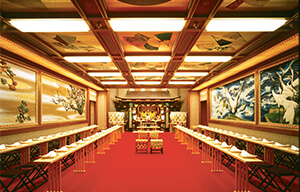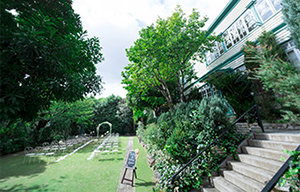 Our group incorporated Meguro Gajoen in 2004 and repurposed existing facilities and skills for wedding ceremonies. In 2008 we incorporated Mielparque Corporation as a member of the group. Since then we have focused on providing community-based wedding services. In April 2018, Meguro Gajoen incorporated the specialized operation company "Crescendo Produce" to represent the house wedding departments in the group. We improve our bridal service with the creation the hotel operation know-how and the wedding produce experience. We believe that the expansion and restructuring of our local wedding business in Japan are important approaches to take advantages of business bases of outfits and image our group has built, and to lead to a synergy eff ect creation and share expansion by responding to the changes of customers' needs and the stream of bridal services. We will highlight the characteristics and establish brands of respective subsidiary companies, and deliver overall business enhancement.
Meguro Gajoen
(In April 2018, K.K.Meguro Gajoen incorporated Crescendo Produce corporation.)
Hotel operation business(Hotel Gajoen Tokyo)
Meguro Gajoen celebrates its 90th Anniversary in December 2018, the oldest wedding facility with reception halls in Japan. In it rebrand to Hotel Gajoen Tokyo is "Museum Hotel of Japan beauty" the complex facility has a combination of traditional and modern elements and decorates luxury and gorgeous "Artes and craft" in. Needless to say with the bridal services as its main business, it provides accommodation, banquet, and restaurant businesses, and delivers the heart of hospitality inherited from foundation in an unbroken line.
From now on, we would like to support the celebration of your life event, including weddings, celebration of children's growth and longevity.
Wedding produce business (Crescendo Produce corporation)
"Crescendo Produce" provide the house-type wedding service in Tokyo, Kyoto and Kobe. We intend to develop this business to be the main pillar by concentrating the know-how of our house-type wedding business. Furthermore, we aim for new business development, specialized cultivation of human resources, and expansion of operation commissioned business from other category businesses, such as hotels. Through "Crescendo Produce", we have delivered more enhanced comprehensive bridal services in Japan.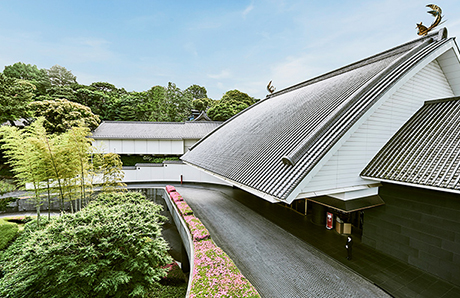 Mielparque
Mielparque Corporation operates hotels hoping to create impressive and eventful moments. Mielparque Corporation wants to satisfy the customers of the local communities most and give dreams and impressive moments by providing various mindful services on anniversary events, accommodation, banquets, and restaurants, focusing mainly on weddings. For the anniversary business in particular, it sets themes of "creating family ties" and "making treasured memories," and supports various scenes from the milestones of customers' lives, such as wedding anniversaries, baby celebration, the seven-fi ve-three festival, Coming of Age ceremony, and/or children's weddings. Mielparque Corporation keeps a close relationship with the local community, and continues to pursue customers' satisfaction by off ering products and services that respond to individual needs.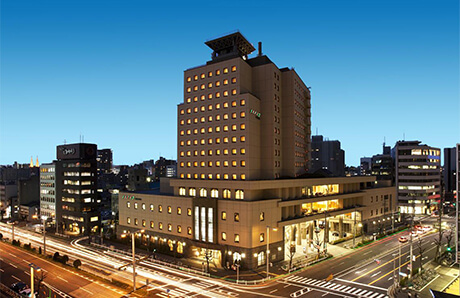 Collaboration with Domestic and Foreign Brands to Off er Dresses and Tuxedos on the Special Day. Preparation services to meet the needs of customers based on the unifi ed manufacturing and selling systems.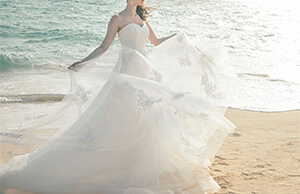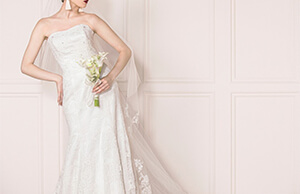 We provide various costumes to cater to customers' needs through size order original brand "Avica" or original selection via collaboration with domestic and overseas brand to draw out bride's attractiveness. We are sure the bride will fi nd the one special dress which makes her shine. In 1993, our group had constructed a directly operated wedding dress factory in Shanghai, China. Since then, we have added photo album manufacturing and Tuxedo Manufacturing plants to further our eff orts in providing high quality and high value merchandises to our customers. To make it possible for us to refl ect customer's desires and trends into our merchandise in a timely manner, direct operated wedding dress manufacturing plant was built 2006 in Vietnam which made it possible for us to further solidify manufacturing and sales system. Also, we have established color party dresses and Japanese kimono wear rental system which is a service we pride ourselves since company was founded.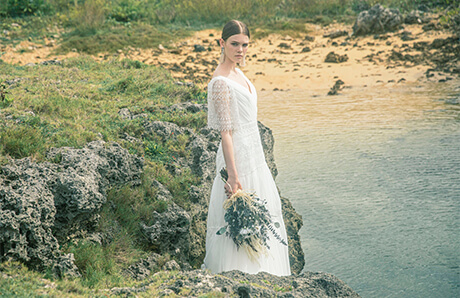 Capturing the memories of the vows and well wishes from the guests. Producing family's smiles on anniversary day.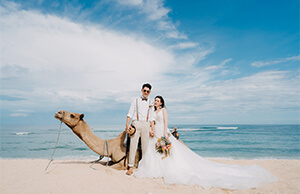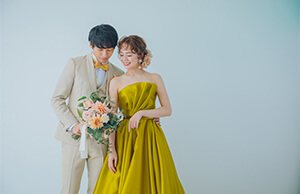 Images of the couple vowing their love and smiles of the guests congratulating the marriage which is captured on photographs in the album or DVD is a treasure of a lifetime. In order to respond to the ever changing needs of our customers, we have built album factory in Shanghai and video editing center in Okinawa to control production and sales. Quality and production of the image merchandise has improved and customers are satisfi ed with the pricing of the merchandise. In addition, additional service of customers choosing their own photographs has been implemented to further substantiate editing and production service. Our anniversary business off ers services such as rental attire for such occasion as Baby's fi rst shrine visit, the Shichi-Go San(three, fi ve and seven years old) celebration, Jyusan mairi(thirteen years old child's) celebration, graduation ceremony, wedding anniversary. Also, we off er Photographic service to capture images of these celebrations. Fully utilizing the company's know-how in production, skill and internal manufacturing, we are proposing "Life to enjoy anniversary days" to enjoy various stages of life. We treasure our relationship with our customers through wedding service and off er assistance in creating opportunity for them to celebrate various occasion where family members get together.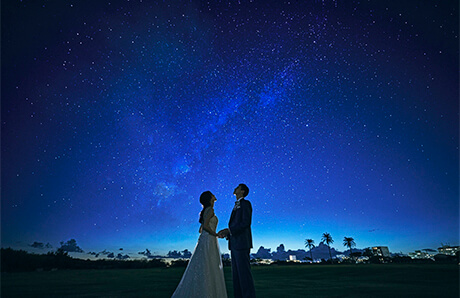 Expanding Japanese hospitality to growing Asian market. Striving to become the leading company in Asian market.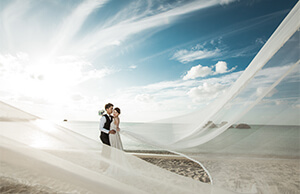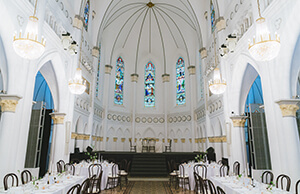 By fully utilizing our strength of Japanese hospitality and the wedding business experience we have gained throughout the years, our group is planning to aggressively develop the fast growing Asian market. In addition to the "local wedding style" of the people of Asia, we will develop "Asian destination wedding" for the Asian people who will be having their weddings abroad. In the recent years, Okinawa, Hokkaido, Guam and Bali seem to be a popular wedding destinations for many couples from Hong Kong and mainland China.
Expanding wedding business in Asia
Our group is proposing wedding service in Asia. Currently, we are utilizing global network expanded for the Japanese couples to strengthen overseas wedding services for the people of Asia. Also, we have initiated domestic wedding services in Singapore. We will place more emphasis on the Asian bridal marketing with the knowledge we have nurtured and detailed Japanese hospitality. We will continue to expand network and service strength globally.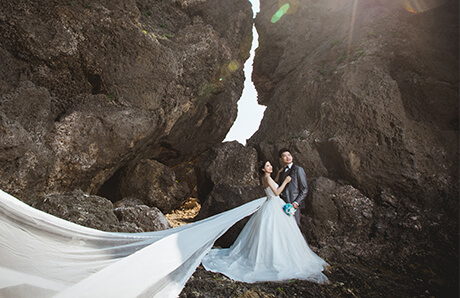 03
COMPANY PROFILE
Corporate Name
WATABE WEDDING CORPORATION
Head Office
427-3 Kasuga-cho,Marutamachi-agaru,Karasuma-dori,
Kamigyo-ku,Kyoto-shi 602-8602,Japan
*Approximately a one-minute-walk from Marutamachi Subway Station of Kyoto Karasuma Line.

361 Okakuen-cho,Demizu-agaru,Karasuma-dori,Kamigyo-ku,Kyoto-shi 602-8011,Japan
Tokyo Office
Kojimachi Odori Building 13F,2-4-1 Kojimachi, Chiyoda-ku, Tokyo 102-0083, Japan
*Approximately a two-minute-walk from Hanzomon metro Station, or a three-minute-walk from Kojimachi metro Station.

Date of Establishment
October 3, 1964
Capital
¥100 million
Number of Employees
497(non-consolidated);1,714(consolidated)(as of March 31,2023)
*Contract employees are not included.
Year-end
March 31(once a year)
Fiscal Term
March 31(once a year)
Description of Principal Businesses
1 . Overseas wedding services and travel services for wedding participants.
2 . Domestic wedding services including operation of wedding facilities.
3 . Production and sale of wedding dresses, etc.
4 . Rental of wedding related attire and formal wear for Coming-of-Age ceremonies, various parties, etc.
5 . Integrated service of clothing and photography by combining beauty care, dressing and studio portraits.
6 . Wedding related services, including consultations for wedding halls in Japan, arranging wedding ceremonies, planning and directing wedding receptions, and bridal goods such as furniture, bedding, jewelry and gems.
Board Members

President & CEO

Masayuki Miyase

Managing Director

Nobuo Hayashi

Managing Director

Hideki Mori

Managing Director

Katsuhiro Maehara

Executive Director

Tomoshige Nishiyama

Executive Director

Tomonori Sato

Director

Akiteru Nonomura

Director

Hiroyuki Tabuchi

Director

Yasuo Nomura

Director

Takashi Fukutomi

Auditor

Toshihisa Abo

Auditor

Hideo Arai

Auditor

Koichi Kamada

(As of Jun 16, 2023)

Principal Banks
MUFG Bank, Ltd.
The Bank of Kyoto, Ltd.
Sumitomo Mitsui Banking Corporation
Mizuho Bank, Ltd.
THE SHIGA BANK, LTD.
Consolidated Subsidiaries
Domestic
OKINAWA WATABE WEDDING CORPORATION
K.K. Meguro Gajoen
MIELPARQUE CORPORATION
COMPACT SEEK CO.,LTD
Overseas
WATABE U.S.A., INC.
PROPELLER USA,INC.
WATABE GUAM, INC.
WATABE EUROPE S.A.R.L.
WATABE WEDDING VIETNAM CO., LTD.
Watabe Wedding (Shanghai) Co., Ltd.
Watabe Wedding Article (Shanghai) Co., Ltd.
Watabe Wedding HK Ltd.
Watabe Wedding Taiwan Ltd.
PT. WATABE BALI
WATABE SINGAPORE. PTE. LTD.
WATABE WORLDWIDE VIETNAM CO.,LTD

04
MANAGEMENT PHILOSOPHY
Basic Business Principles
Our objective is
to create a wonderful culture of life
and to contribute to the realization
of a spiritually affluent society
and cordial service.

Corporate Action Guidelines(WATABE WEDDING Ethics Charter)
We comply with the standards and regulations of society.
And with a great sense of ethics, we aim for a corporation that continues to be required by society.
Everything is for the customer


We gain the satisfaction and trust of our customers by providing socially efficient service and products with a sense of security.

Fair, reasonable and honest business and free competition


We establish honest business relations by developing fair, reasonable, transparent and free competition.

Timely and appropriate disclosure of information


We gain the understanding of stakeholders, increase business transparency and disclose information in a timely and appropriate manner.

Respect for basic human rights, and for diversity, individuality and character of employees


We respect basic human rights as well as the diversity, individuality and character of our employees. We want our employees to feel a sense of job satisfaction, and we aim for the realization of a spiritually affluent life.

Efforts for the environment


As a member of society, we work actively on earth-friendly product development as well as recycling and environmental protection activities.

Contributions to society


From the standpoint of striving for coexistence and mutual prosperity with society, we contribute to society through business activities and giving back to society.

Elimination of antisocial influence


With an uncompromising response, we work for the elimination of antisocial influences that pose a threat to the safety and order of society.

Respect for and integration with culture


In international business, we respect the cultures of each nation and abide by the regulations and international practice.

Respect for intellectual property


We strive for the creation, preservation and application of intellectual property rights, and provide high-value added products and service.

Announcement of this statement


The management executives promote the maintenance of company structure and proactively place into practice the creation of an environment for announcement of this statement.
05
CORPORATE HISTORY
Costume Rental Business Era
"Watabe Ishoten" was founded by Mrs. Fuji Watabe based on the "volunteer" spirit, with her lending out her own bridal costume free of charge.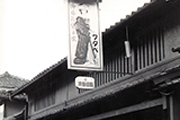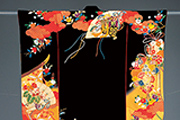 Advanced Business to Overseas (Hawaii)
Watabe opened the Hawaii Branch in 1973, when "overseas weddings" were not yet a common wedding style in the 1970s. However, it could meet its business projection of 1,000 weddings in the first year.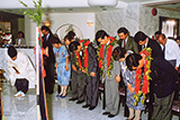 Expanded Overseas Network Began Manufacturing Business
Watabe expanded overseas business to North America, Europe and Australia. It also started the wedding dress manufacturing plant in Shanghai, China.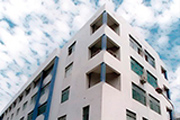 Advanced into Domestic Wedding Business
A comprehensive wedding venue "Meguro Gajoen (the present "Hotel Gajoen Tokyo")" joined Watabe as its affiliate. In addition, Watabe began the domestic wedding business in resort destinations, such as Okinawa, Hokkaido and Kyoto.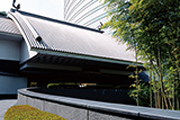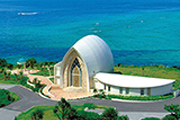 06
NETWORK
Through the broad global network of more than 90 facilities, our group prepares the bridal service support system to bring customers' full satisfaction.